High-End Vegan Handbags to Look Good Without the Leather!
Every season, I'm blown away by the amazing selection of high-end vegan handbags!
Ten years ago, vegans had few choices: buy a cheap pleather bag from a discount retailer knowing very well it wouldn't last the season, or forgo the leather look altogether and turn to cloth or straw bags, not the kind of look you'd want unless you're heading for the beach!
Fast forward today, and vegans can find so many cruelty-free handbags that are as durable and fashionable as their leather counterpart would be.
Below are some of my favorite bags created by vegan handbag designers everyone should get to know.
Gunas: High-end vegan handbags taking the fashion world by storm!
The Gunas vegan handbags, although established in 2009 by Sugandh G. Agrawal, were fairly new to me. But when I came across their colorful and sassy website, and saw their beautiful bags, I knew it was going to have to be on my list of high-end vegan handbags.
At the core of the brand is this strong statement: High Fashion, Zero Cruelty™. The owner and designer Sugandh, an animal lover, wanted to create a cruelty-free line of bags and she did not see how we could look good while harming other beings. Oh how I wish all designers would recognize this, especially as I see fur making a strong comeback on the runways.
Just recently, Gunas was a winner of the 2015 Independent Handbag Designer Awards. It won the green handbag award, as the bags are not only vegan, but also made with recycled materials.
I bought the Gunas Madison handbag in grey in 2015, and it is still going strong in 2017! This model of handbag is best carried on your forearm, as the straps are too short to go over the shoulder. However, the bag comes with a shoulder strap which will come in handy when I have not only my handbag but also my laptop bag and other work items and am trying to make my way around the Montreal metro (that's our subway).
The bag is very light and surprisingly big, it will contain all my personal items and would easily fit a tablet and even a small lunch!
>> Woah! Check out the new JANE model from the Premium collection, it's amazing!
Other Gunas handbags models on my wishlist? The Cottontail, with its cute bow, and the Flamingo, the model that won the design award.
Gunas Madison in Navy

Gunas Cottontail in Purple

Gunas Flamingo in Navy

Matt & Nat: Over 15 years of experience in high-end vegan handbags!
I cannot talk about high-end vegan handbags without mentioning my favorite brands: Matt & Nat. The Matt & Nat line of bags started in Montreal in 1995 and has always been vegan. Not only are Matt & Nat bags vegan, but they are also made with recycled materials: nylons, rubber, cardboard and cork. Since 2007, all bag linings are made from recycled plastic bottles. Every bag will help recycle approximately 21 plastic bottles.
I've had my own Matt & Nat vegan handbag for a while now, probably more than ten years. It has followed me on my outings, has been used for a little while as my regular, everyday handbag, has seen rain, snow, freezing weather and blistering heat… Throughout all these years, it has been a faithful companion and today still looks great.
Here are some more recent models of Matt & Nat vegan handbags, soon to become classics in your wardrobe!
MeDusa: High-end vegan handbags in bright colors
I've written about MeDusa vegan handbags before, as I had picked one of their bags to build my list of vegan Mother's Day gifts. When I started preparing this post, although I do not (yet!) own a MeDusa bag, I instantly thought these beautiful bags should have their place among the other high-end vegan handbags.
The colorful MeDusa handbags are handmade in Tel Aviv, Israel. Most of the bags you will see on the MeDusa Etsy store are unique, only one of each is available for sale, which means you are less likely to find yourself in the awkward position of coming across someone who owns the same vegan handbag as you.
Here are a few of the beautiful high-end vegan handbags from MeDusa: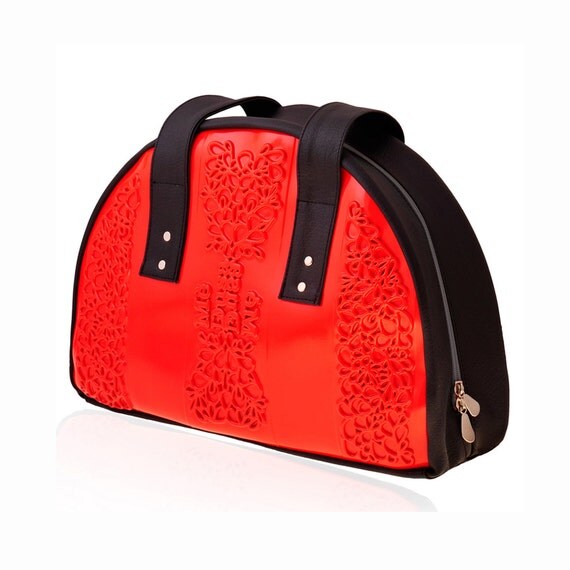 MeDusa Red Shoulder Bag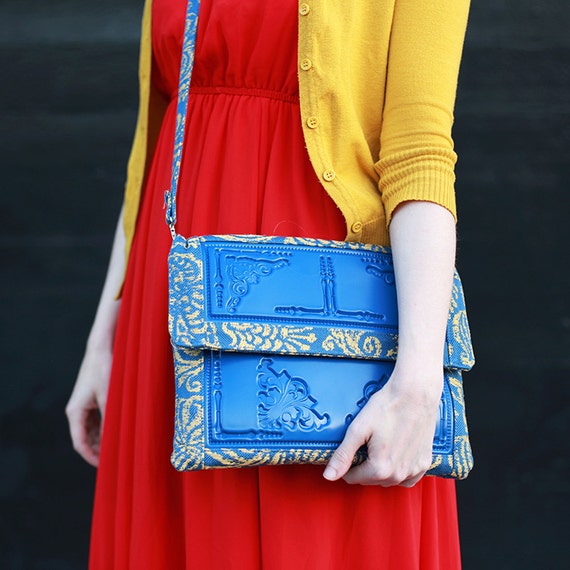 MeDusa Oversized Purse, Tablet Bag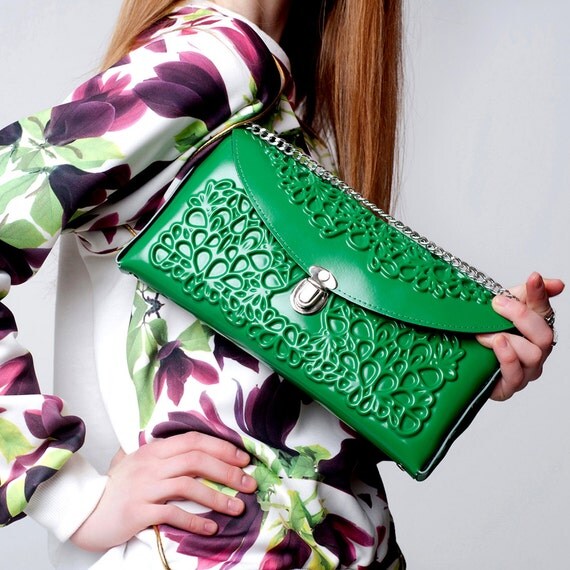 MeDusa Green Purse

&
&
Stella McCartney: the ultimate vegan handbag designer
Here is a designer who doesn't need much of an introduction. Stella MacCartney is a pioneer in vegan fashion and her designer vegan handbags are favorites of stars like Emma Watson. Yes, these bags are on the high side of the high-end vegan handbag spectrum, but just like other quality designer bags, they become an investment and don't lose their value over time.
Stella MacCartney, a lifelong vegetarian, has managed to create luxury vegan handbags that can appeal to the most fashion conscious.
I love the rocker inspiration with the chains used as shoulder straps!
Stella McCartney Women's Bucket Bag
Stella McCartney Women's Love Tote
Stella McCartney Mini Baby Bella Bag
&
Harveys Seatbelt Bags: High-end vegan handbags with a small environmental footprint!
Still unsure about buying a bag made from plastic materials? How about a vegan handbag made from recycled seatbelts, with a recycled plastic bottle interior lining?
Meet the Harveys Seatbelt bag. I own one of these babies, and it is indestructible. Which would make sense considering that it is made from actual seatbelts. And here's another bonus: these bags are made in the USA, so they support the local economy and have a small environmental footprint. What more can you ask?
Harveys Large Tote
Harveys Shoulder Handbags
Harveys Resort Tote, Dusk
&
Having a hard time choosing your next high-end vegan handbag? Who could blame you 😉