Vegan Mother's Day Gifts to Celebrate Mom with Compassion!
Looking for vegan Mother's Day gifts mom will enjoy and that you can feel good about? Look no more, this is a great little compilation of handmade, original, vegan gifts you can proudly offer your mom. Even better: you can purchase all these vegan gifts online, no need to fight the crowds at the mall!
Wait? Why a Vegan Mother's Day Gift? I'm Not Getting Her Food…
Well, mom would probably love getting vegan chocolates, but shopping for vegan gifts is not just about looking at ingredients. Vegan gifts should be free of any material sourced from animals. So vegan gifts will have:
no fur
no wool
no leather
no bee products (beeswax, for example, used to make candles)
no glycerin (used in many cosmetics)
Did I just make everything more complicated? It doesn't have to be, especially with this nifty guide to the top 15 vegan Mother's Day gifts.
Vegan Gifts for Mom, Whether She's Vegan or Not!
I am the only vegan in my family. I was really fortunate when I shared my decision to change my diet, because the overall reaction was positive and supportive. I know not everyone has this kind of support. Mom was not only supportive, she was also very curious to learn about what I was eating. She asks me a lot of questions, sends me articles she reads related to veganism, and has started to explore vegan cooking herself. I have an amazing mother, and for Mother's Day, I would like to thank her for always being there for me, always with a smile, never a judgement, often a concern but it is always sincere, from the goodness of her heart.
But since I now lead a vegan lifestyle, even though my mother is not vegan, I thought it would be cool to get her a gift that is inline with my values. I also like to find original gifts, and this is what I have included in this list: vegan Mother's Day gifts that are made by crafty entrepreneurs running small businesses online. I hope you enjoy the selection!
My Top 15 Vegan Mother's Day Gifts
15. Vegan Soap Trio in Three Yummy Vegetable Scents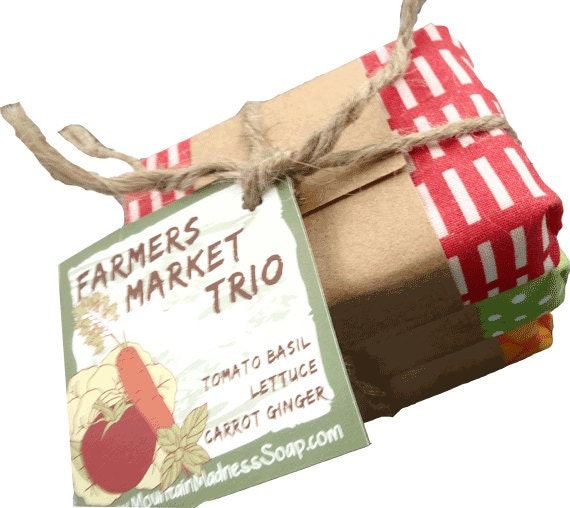 Farmers Market Trio Vegan Gourmet Soap

A beautifully-wrapped set of three handmade soaps. This Farmers Market trio includes soaps made with vegetables, in these three yummy scents: tomato basil, fresh lettuce and carrot ginger. I love that all the soaps made by Mountain Madness Soap Co. use rich, green olive oil and sustainable palm oil (because regular palm oil farming is just horrible for the environment). The company, located in Idaho, loves to use local products in the making of their soaps, so you are not only encouraging a small business, but also one with a small footprint. As far as vegan Mother's Day gifts go, this is sure to get a seal of approval from any mom. Just don't eat the soap, LOL!
&
&
14. Stylish Blue Vegan Clutch
This clutch is so feminine, the design of the top flap really won me over. MeDusa is an up-and-coming fashion leader from Israel, and all of their bags and accessories are 100% vegan!
Feel free to look around the MeDusa shop for more designs and colors. Every bag listed is handmade, and very original with intricate details that look as if they are carved into the faux-leather.
Mom would not carry a clutch? You can instead get her a tote bag, or a shoulder bag, all made with the same care, and all vegan, of course. These bags really make great gifts for vegan moms, vegan sisters, vegan girlfriends…
&
13. 25-Hour Burn Time Lavender Vegan Candle
A lot of candles we find in stores are made of beeswax, which is not vegan. These candles however are made from vegan palm wax and give a gentle lavender scent. The smell of lavender is believed to ease exhaustion and insomnia, a great scent to have in the bathroom when taking a relaxing bubble bath. Because of their unique pyramid shape, as they burn down, they create an intricate shape and glow from the inside. The estimated burn time for these candles is 25 hours.
So why not offer mom a gift of relaxation and well-being for Mother's Day? She certainly deserves it!
&
&
This shop not only has a wide selection of vegan lipsticks in beautiful colors, but their lipsticks are also handcrafted with natural moisturizers such as cocoa and shea butter. Take advantage also of this seller's ongoing promotions such as free samples with every order, free shipping (US only) on orders over $40, and a 10% rebate on your order if you like them on Facebook. Vegan Mother's Day gifts don't get any better than this, because you can feel good about getting mom a new shade for Spring, and then one for yourself… because everyone deserves to have smoothe, sexy, compassionate lips, right?
&
&
11. Ethical Handmade Vegan Crochet Shoes


Vegan Crochet Shoes
These crochet shoes are not only handmade and vegan, but they are sourced from artisans in Cambodia who get a fair wage for their work. The shoes come in a variety of colors and are a perfect addition to mom's Summer wardrobe. The sole is made from vegan leather and is water resistant.
If you read about mass shoe production these days, not only is it a very polluting industry, but also a very dreadful industry for its workers. This is a vegan Mother's Day gift you can definitely feel good about!
&
&
10. Organic Vegan Caramel Topped with Coarse Hawaiian Red Sea Salt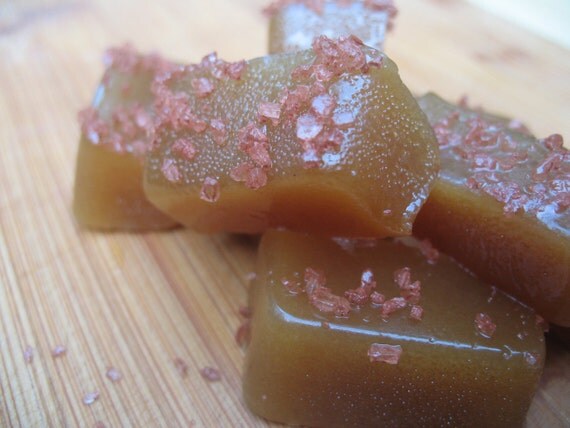 Vegan Organic Hawaiian Red Sea Salt Caramels

Not going to see mom on Mother's Day but would like to make sure she feels special and loved? Here are 12 large pieces of sea salt vegan caramel, made with pink sea salt and topped with coarse Hawaiian red sea salt. The caramels are individually wrapped and then beautifully arranged in a bag that can also be shipped with a handwritten gift tag. These decadent caramels will have mom wonder about what else she is missing by not being vegan (if she isn't already).
A vegan Mother's Day gift for the mom with a sweet tooth, that's for sure!
&
&
9. Vegan Cocoa Butter Body Butter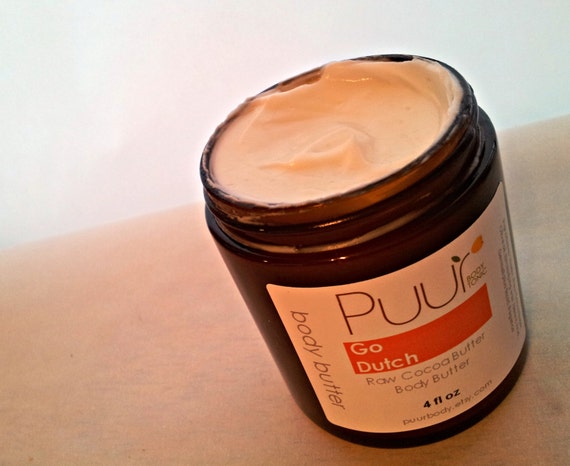 Chocolate Orange Vegan Body Butter

This rich cocoa butter moisturizer will keep mom guessing: is it food, or is it simply a luxurious body butter that not only keeps the skin soft and hydrated, but also keeps her smelling as sweet as always. Why not combine this with a vegan castile soap and a vegan iced pineapple and tangerine lip balm for an all-around organic vegan gift basket?
Not all products from this seller are vegan, but it is clearly indicated when they are.
&
&
8. Handmade Vegan Wallet in Organic Cotton
Is your mom the kind to have an old wallet, torn by years of use and abuse, that no longer closes properly and is held together with an elastic? Maybe it's time to get her this elegant, handmade wallet made with organic cotton. This model has a vibrant green tree design, but feel free to look at the shop for other colors and patters (I think the one with the bright orange poppy design is also quite beautiful).
Not all wallets from this shop are vegan though, but when they are, it is clearly indicated. More vegan Mother's Day gift ideas to check out!
&
&
7. Mint Green Vegan Leather Belt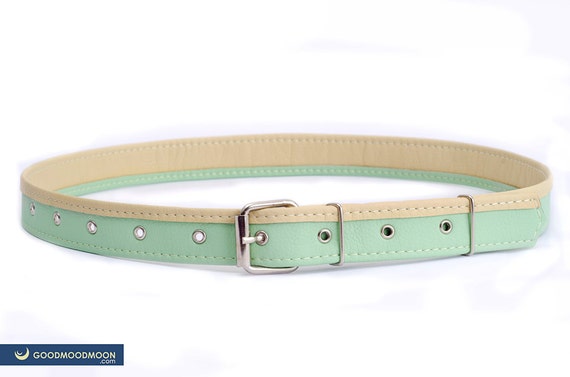 Mint Belt "Lily Fly", Vegan Leather

I really love the pastel colors of everything in the Good Mood Moon collection, but this fresh, mint green thin belt is the perfect gift for mom's Spring wardrobe. The belt is made-to-order from soft vegan leather. This is also a feel good gift for the buyer, as 5% of each order is donated to an organization that cares for homeless cats in Ukraine. If mom is a cat lover, you get to score twice with this vegan Mother's Day gift.
&
&
6. Selection of Raw Vegan Chocolates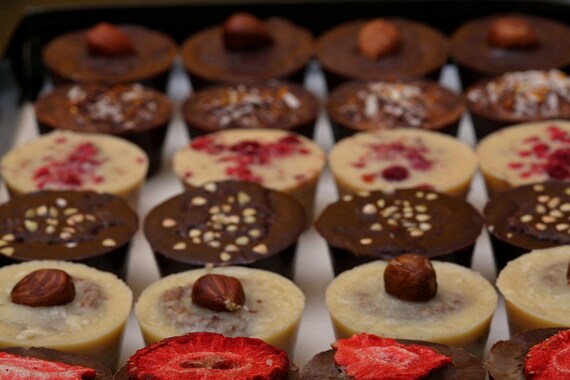 A Box of 24 Raw Vegan Chocolates

Another fantastic option if mom has a sweet tooth? Instead of buying a box of chocolates at the corner store, why not get her this lovely box of 24 raw vegan chocolates in flavors such as white chocolates with raspberry walnut and lemon, white chocolates with maple pecan butter, duo/milky chocolates with strawberry, almond and vanilla and duo/milky chocolates with macadamia nuts, figs and mocha flavor. Don't worry, the chocolates are all dairy and egg free, so even if mom is not vegan but has food intolerances, this is the perfect gift! Can't choose which chocolates to include in the box? It's OK, the seller will send you a selection of her best chocolates.
5. Spa Gift Set with Rose Chai Bath Salts, Rose Clay Mask and Vanilla Massage Oil
Here's a decadent spa gift set for the mom who needs a little quiet time to herself. In the set you'll find rose chai bath salts, a rose clay mask and a vanilla massage and body oil. The three products are arranged in a black and gold gift box, to make this gift feel even more luxurious.
Products can also be purchased individually, and are all organic and vegan. However, gifted together as an organic vegan gift basket is guaranteed to please even the more discerning moms! Vegan Mother's Day gifts don't get any better than this!
Did you ever come across a product you thought would make a great gift for mom, if only it came in another scent? Well, look no more. This shop offers vegan hand and body lotions in over 40 different scents (as well as unscented, if perfume is an issue). Some of the scents are downright cheeky (Monkey Farts, Cupid's Kiss), but other, more recognizable scents are sure to please any mom (Tahitian Vanilla, Lemongrass, and many, many more). The lotions are made with shea butter, mango butter, coconut oil, olive oil, grapeseed oil, caranuba wax, vegetable glycerin and essential oils, all very healthy and natural ingredients. The only problem is: can you choose only one scent?
Does mom get the chills, even on a warm Spring day? No need for her to worry about catching a draft in this retro hat & scarf combo made with vegan-friendly yarn. These cute accessories are handmade in Ireland, where they know a thing or two about yarn!
The color combination of blue, beige and grey is versatile and will easily fit with mom's wardrobe. And no need to travel all the way to Ireland to get a vegan Mother's Day gift that is both authentic and original!
&
&
An Etsy shop from my hometown of Montreal, how cool is that? This bath salts are made from a combination of Dead Sea salt, Epsom salt and Saskatchewan red salt! The "Harmonie" (Harmony) bath salt is meant to relax the body, while the "Serenité" (Serenity) salt is formulated to sooth and calm irritated skin. This would feel so good right now, especially after the winter. My skin is so dry and itchy because of all the time spent indoor and the heating. I'm pretty sure mom would also love this, especially since the products are made with natural ingredients (no parabens, no preservatives, no artificial colors or scents).
&
The last, but not the least, item on this list of great vegan Mother's Day gifts…
Several of my friends are great at crochet and I'm sure they would be happy to teach me the technique, but honestly, after giving an honest shot at knitting, all I'm left with are unfinished projects… and a lot of yarn. I would totally give my mom this set of three cotton washcloths, a cute rose-shaped scrubbie, a rosemary mint vegan soap and a Spanish cedar wood soap dish. The entire set is not only beautiful, it is also very practical. Have you ever tried crocheted washcloths? They are amazing!
Still looking for that perfect gift? The wonderful thing about Etsy is that you will certainly find that perfect, unique, handmade vegan Mother's Day gift through one of the vendors on the site. Don't hesitate to browse around the site!
Happy Mother's Day to all the moms out there!
&
&
Top 15 Vegan Mother's Day Gifts